During our vacation in Utah we decided to take a Sunday ride to the Alpine Loop. It is just above Kim's house so she suggested we all (11 of us) pile into our 8 passenger Outlook. Yikes!!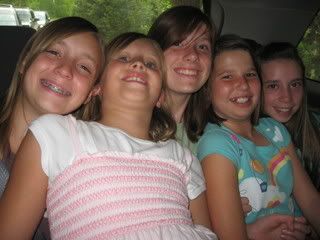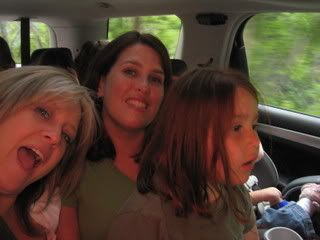 We had the kids pack foil dinners and we made s'mores. It was really tasty.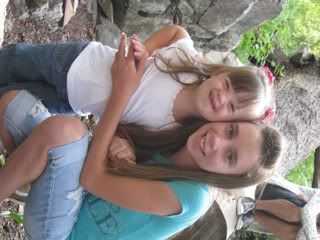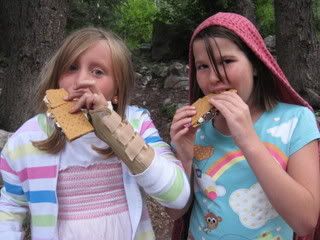 The view was beautiful!!!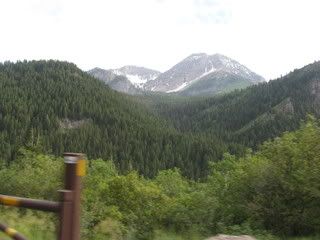 Julie-la-la found some caterpillars (that she so observantly saw had penguins on their backs). She really enjoyed looking at them!!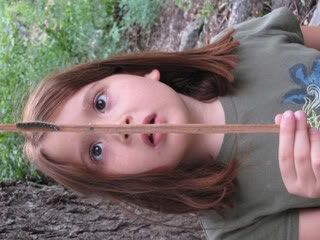 At one point the girls were sitting by the road yelling at all the passing cars. I stayed by Julia and Sadie. A lady was walking by when I heard Julia yell, "I've got caterpillars and I'm not afraid to use them". She is such a crack-up!!!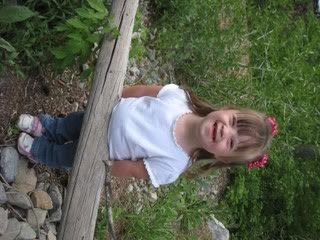 The girls loved climbing up this big fallen tree.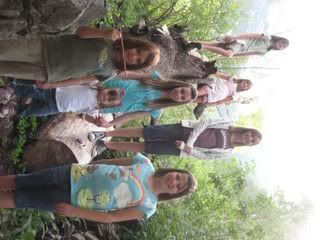 This is Hannah and the tree- before......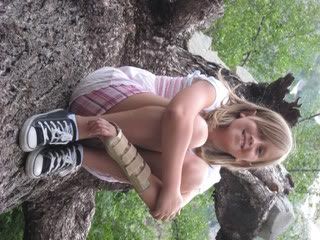 The tree got her! She was running up the tree, slipped and fell onto a sharp boulder. She hit the side of her face- between her eye and temple and immediately started to go into shock. It was really scary- it was so close to her temple! Anyway, we were able to give her first aide and then try to drive down the mountain with all these crazy people in that small car!!!