Have you ever gone to download some pictures and realized the kids were playing with the camera? This is a regular occurrence in our home. I've found some pretty funky things (ie- bathroom signs, a toe, nostrils, etc)... but the other day they must have had a little photo session with Sadie. I almost peed my pants seeing all the things they made her do- so I thought I would share some. There must have been a hundred pictures- so I just chose some of them in the same clothing- except the last two.
Everyday after getting dressed, Sadie runs into the office and poses for Scott.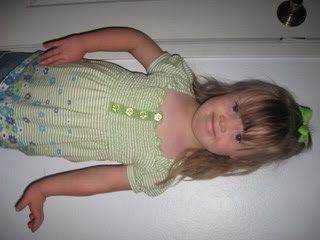 I love the way her feet are up in the back!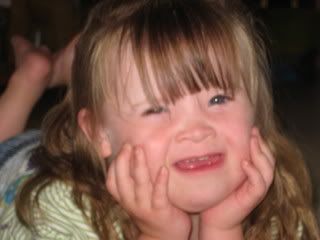 Her American Idol pose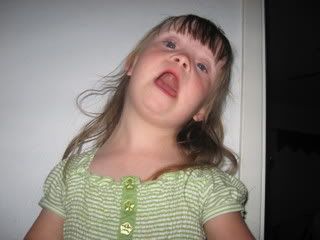 Behind the back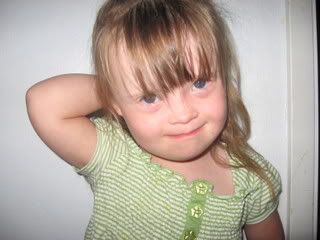 Someone commented to me about Sadie always having a big smile in her pictures... I think I just love that big grin so I always show those!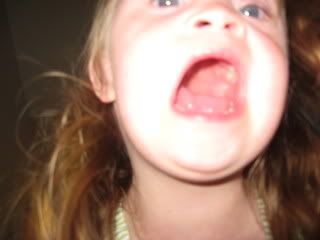 Who me??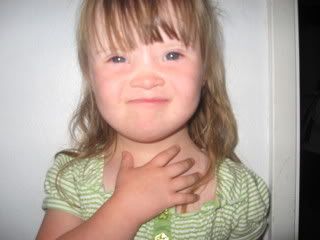 This has to be a copy of Madison's "model pose"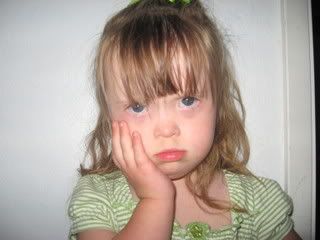 Yeah!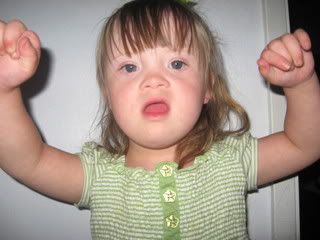 I'm tired... can we stop??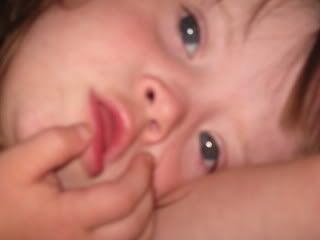 Hello fans!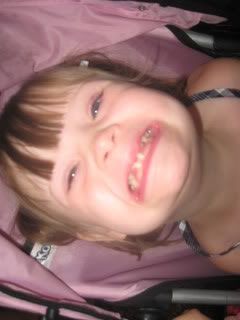 Kisses!